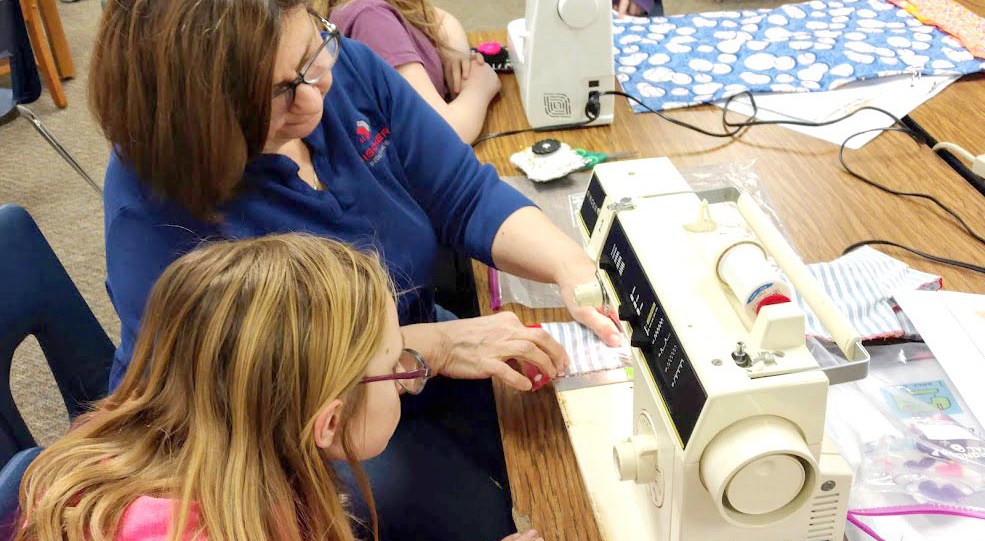 Sewing, for grades 5 – 12. Led by Cookie Carrick, students learn the fundamentals of hand and machine sewing to complete their own project over multiple sessions. Classes are held at Bellaire United Methodist Church.
5th Graders ride the bus from the Elementary School to the Middle School. Mentors will meet all students and walk over with them.
Parents pick up students at 5 pm at the church.
Note: Enrollment limited to six.
Registration and Waiver