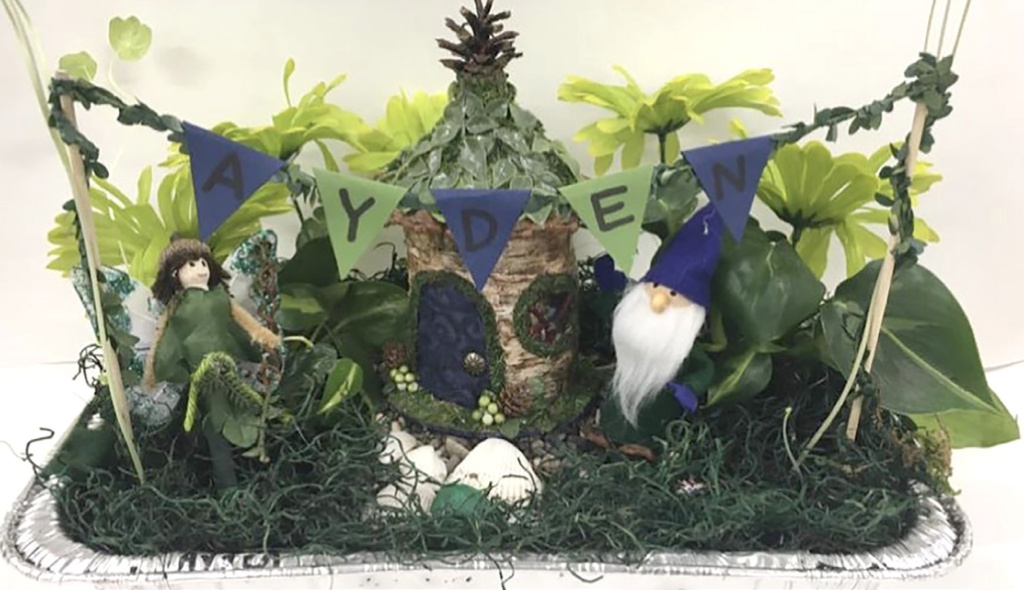 Grades 4-8
Mondays 3 – 5pm
March 20 • April 3, 17, 24
May 8, 15, 22 • June 5
Middle School Home Economics Room
(students will be bused from the Elementary School to the Middle School)
Students will create seasonal crafts made from nature and the craft store. Students will learn crafting skills promoting an appreciation of their local, natural world.
Spring class projects include miniature birch doors and furniture made from twigs, acorns, moss and pinecones, birdhouse and a choice of a flower fairy house or woodsy gnome home. Other quicker crafts will also be sprinkled in.
Ms. Eva Crawford is the Initiative Coordinator.

Registration forms are available with your counselors and High School Office or Online
Questions? Call Grandma Dee at 231-377-7077
About Eva Crawford
Eva is a Michigan State University Geography graduate who grew up in an artistic family where being creative was always part of her life. She became proficient in metalsmithing with courses at Breckenridges's Colorado Mountain College and Traverse City's Northwestern Michigan College, creating and selling nature-themed metal art and jewelry.
Eva's love of gardening, hiking and mushroom hunting developed into a passion of creating miniature houses, fairy gardens and photography of her whimsical creations in natural settings. Eva creates stone and birch miniature houses for all seasons for indoor or outdoor use. A favorite aspect of her artwork is making commission pieces.
In addition, Eva enjoys crafting with children, beginning with playgroups and church programs when her own children were young. This evolved into employment as a program assistant at Wayzata Kids – a Pre-K through 5th grade after school childcare program in Minnesota where she mostly led art activities. She also taught at their Community Education summer camp with a class titled "Fairy Fun with Ms. Eva". Now back in her home state of Michigan, Eva is thrilled to join Bellaire Youth Initiative staff to continue sharing her creative talents with children.
Eva's artwork can be found on her Instagram account:  evas_fairyhouses